Home

BREAKFAST
We offer self-service buffet with variety of locally-based products. Eggs dishes, vegan and gluten-free food are also included.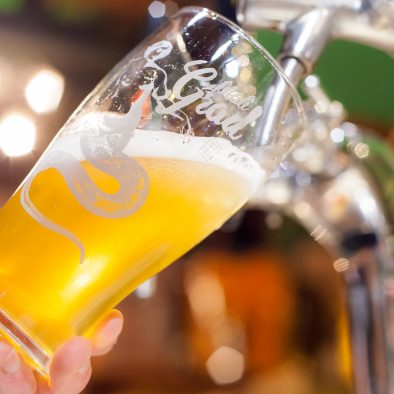 DRINK and SNACK
Our snack and beverage service based on local and international trendy specialities.

COMMON SPACE
Our guests can use the common areas with a kitchenette. A reading corner and a shelf with board games are also provided, as well as a great space for socialising and sharing travel experiences.
Great hostel in a lovely city of Kamnik. Smaller, but always clean rooms, excellent breakfasts and the most pleasant staff you can imagine. The pub is always well equipped with great local beers. In addition, great nature surrounding the hostel from all sides and many places to go in forests, hills and nearby mountains - you can't make a mistake by staying Pod Skalo.
Petr - Czech Republic
We have had a wonderful stay here in Pod Skalo. The hostel is truly remarkable in the quaility of its accommodation and the welcome of its staff. Thanks for a wonderful stay, for the recommended trips, the honey and the beautifully served breakfast. Every blessing on all your efforts and may Pod Skalo continue to welcome guests for a long time to come.
John and Jenny Spatcher - England
eautiful hostel located in a dream-like place. We are so happy to be here! This is a wonderful country and people here are great (welcoming, warm, helpful, nice, polite, friendly...). Thank you so much! Your service is excellent!
Rondon family - Spain
Hola, it is my third time here. You know what they say - 3rd time's a charm! I stay here everytime I visit Slovenia, Europe's best kept secret. I am really glad to have found this place. Pod Skalo is the best hostel in SLOVEnija. J'adore la Slovenie.
Tonie Salonga - Alaska